Via Vlad: "One of the most lucid and intelligent speakers I have ever heard. This discussion of CAIR's activities and general behavior can be taken to the bank as factual."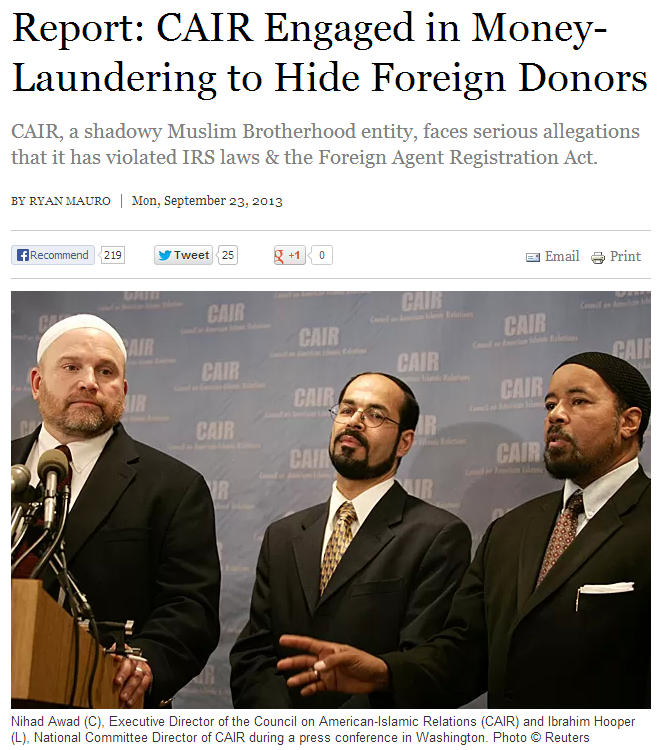 The Council on American-Islamic Relations (CAIR), a U.S. Muslim Brotherhood entity that portrays itself as a "moderate" representative of the Muslim-American community, has a complex and probably illegal scheme to hide its foreign financing, according to a blockbuster expose in the Daily Caller.
The revealing of the previously unknown system shows "that CAIR is engaged in a thinly-disguised money laundering operation," said David Reaboi of the Center for Security Policy. He says that CAIR is violating Internal Revenue Service laws and the Foreign Agent Registration Act.