The clash in the streets Erdogan can't get rid of.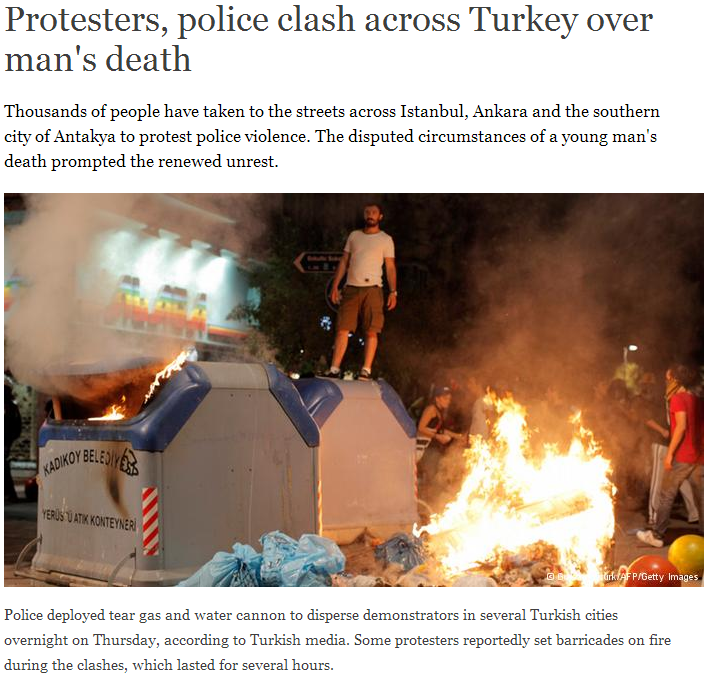 The death of a 22-year-old protester earlier in the week inflamed the latest bout of public demonstrations against the conservative government of Prime Minister Recep Tayyip Erdogan.
The cause of Ahmet Atakan's death is disputed. Turkish media reports cited eyewitnesses as saying he died of head trauma after being struck by a tear gas canister. Police, however, say Atakan died after falling from a building where he had been throwing stones at security forces.
Thousands of people who dismiss the police's side of the story have since taken to the streets in Istanbul, Ankara and the city where Atakan died, Antakya, to protest against police violence.
Atakan became the sixth recorded casualty of public protests in Turkey this year, which began in June when police sought to clear an Istanbul sit-in protesting the city government's plans to build over one of central Istanbul's few remaining green spaces. The sometimes violent police response to a peaceful demonstration drew mass public protests against Erdogan's government, seen as increasingly intolerant.