In the meantime, busying themselves with mopping up the Muslim Brotherhood.
That said, the military is not being run by a secularist either, always keep that in mind as well.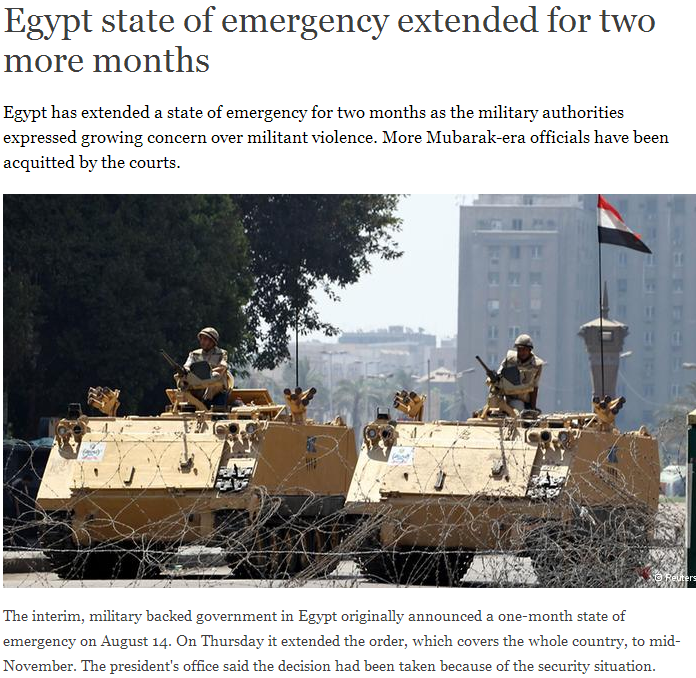 The decision brought a rapid response from the US administration: "We remain opposed, as we have from the beginning, to the state of emergency. And we urge the interim government to end it immediately," State Department deputy spokeswoman Marie Harf told reporters.
"The interim government and military must ensure due process and that any citizens arrested by police or military are referred only to civilian courts," Harf added.