This didn't go as planned.
The town council was no doubt seeking every possible way to stop him from exercising his First Amendment rights. It appears that he made it easy for them.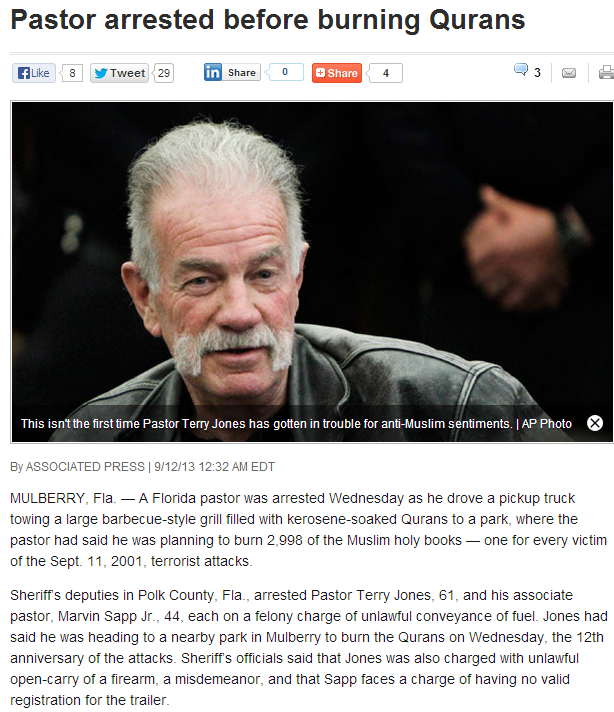 Both were being booked Wednesday night into the Polk County jail, according to Sheriff Grady Judd.
Mulberry's mayor, along with area elected officials, a sheriff's deputy and several Polk County residents have talked about the need to express love and tolerance for all faiths on Sept. 11.
Jones is the pastor of a small evangelical Christian church. He first gained attention in 2010 when he planned to burn a Quran on the anniversary of 9/11, although he eventually called it off. His congregation did burn the Muslim holy book in March 2011 and last year he promoted an anti-Muslim film. All three incidents sparked violence in the Middle East and Afghanistan.