Antiquated to say the least in modern technological terms.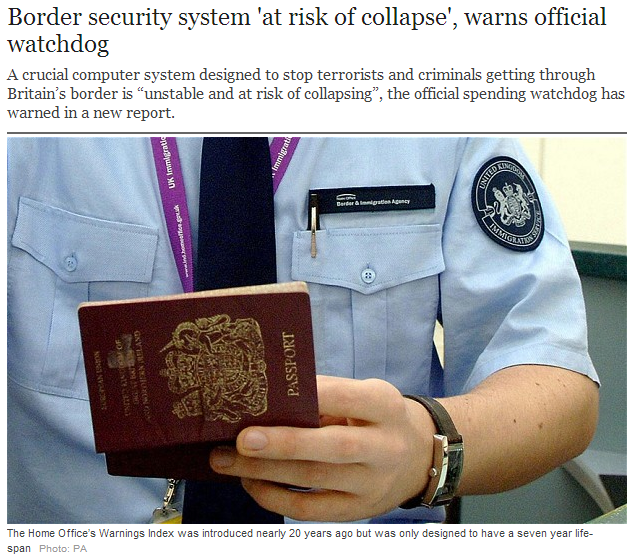 The National Audit Office (NAO) said the Home Office's Warnings Index, or "WI", was introduced nearly 20 years ago but was only designed to have a seven year life-span.
Every passenger arriving in Britain has their passport swiped through the WI system which is meant to detect whether they are known to be dangerous, or whether they are "wanted" criminals who should be detained for questioning. It also raises the alarm if they have previously been refused entry to Britain.
In a separate development, the NAO's wide-ranging report on the Border Force also revealed that staff are missing targets to detect offensive weapons, Class B drugs such as cannabis, counterfeit goods and tobacco.
Border Force employees are working under a "culture of fear" because they are concerned about repercussions if they highlight the consequences of directing resources away from some of their duties, such as customs, it added.
The NAO report said: "The information and communications technology used by Border Force officers is not up to date.