Finally someone with real clout speaks about what we've known all along.
NOTE: Special thanks to Elisabeth Sabaditsch-Wolff for the h/t and help in the translation.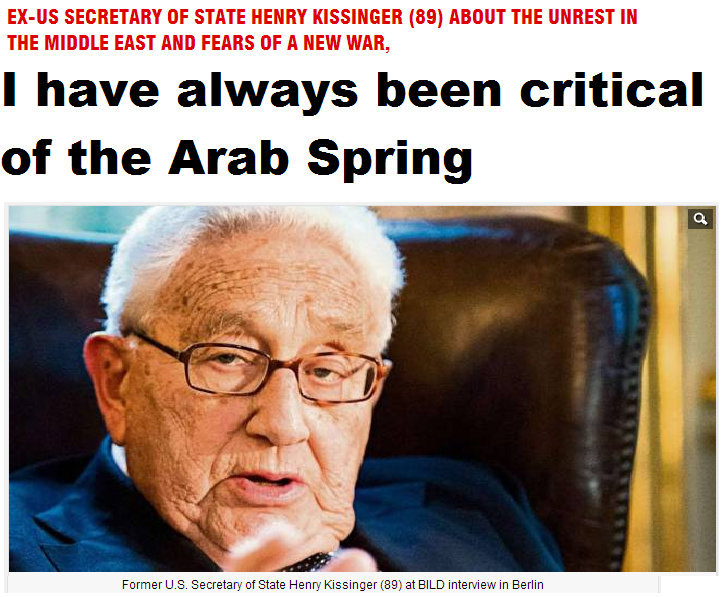 BILD.de Henry Kissinger met for an interview at the Schlosshotel Grunewald.
IMAGE: In Libya, the U.S. ambassador is murdered, Egypt, Yemen, Sudan, an angry mob attacked Western embassies, there were dead and hundreds injured. Do we have fear of a new war?

Henry Kissinger: We have to recognize that the development in the Arab world toward democracy is a very slow process at first. It is impossible that political parties endorsing and propagating sharia law become democratic political parties. This is the dilemma that we have at the moment, because we should not delude ourselves.

IMAGE: Does it meant that Islam and democracy are incompatible? 

Kissinger: I did not say that. But when church and state are not separated to a certain extent, if you insist that religion and state are identical, then it is almost impossible that other opinions can flourish.