I say that the world should join him.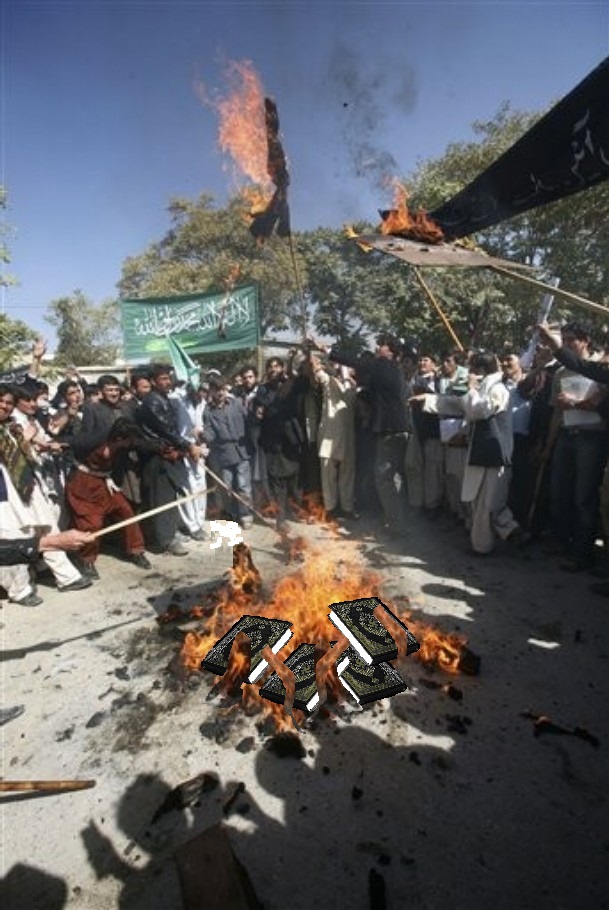 "I think people get confused," said Dr. Terry Jones. "We by no means, and never in any of the protests we have ever done, demonstrated any type of hate. And we definitely do not hate Muslims. We respect their right here in America to be here, to practice their religion under the First Amendment. It's not about Muslims, it is about that violent core message that Islam has."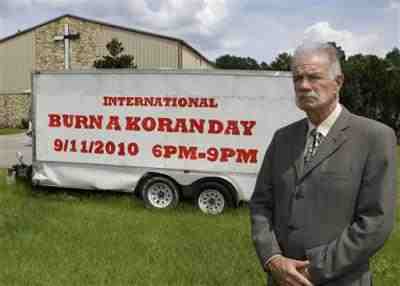 Mulberry residents oppose anti-Islam demonstration 
MULBERRY, Florida — A small group of residents in Mulberry have joined together to tell the world that the town does not share the same opinion as Dr. Terry Jones, a known anti-Islamic.
"Why would you come to little Mulberry, that is peaceful and diverse? We like it that way, and why come to our town and stir up the pot of hate and division?" said the group's organizer, Suzanne Carter-Moore.
Carter-Moore's group is called "Not in Mulberry." Its members created a Facebook Page called "Not in Mulberry Dr. Terry Jones."
Dr. Jones has announced he will be burning 2,998 Korans on September 11 at a Mulberry property. The Koran is the Islamic religious book. He said he will burn one book for each life lost during the 9/11 attacks.
Dr. Jones said he has burned 3,000 Korans every September 11 since 2010.
The residents of Mulberry do not understand why Dr. Jones has chosen their town to raise awareness about Islam.
"We did not choose Mulberry, Mulberry chose us," said Dr. Jones.  "A supporter of mine, who lives in Mulberry, knew I needed a new spot to burn the books this year, because I sold my property in Gainesville where we had been burning the books the last couple years. He called me and offered his property for the burning to raise awareness."
More here. H/T: ZIP