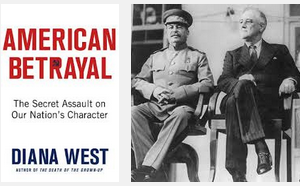 Dian writes: The late Herbert Romerstein (1931-2013) was one of the foremost experts on the Cold War and Soviet penetration in the USA. In this video, he discusses his 2000 book The Venona Secrets, which he wrote with Eric Breindel. In 2012, he and M. Stanton Evans published Stalin's Secret Agents: The Subversion of Roosevelt's Government.
F-Troop Magazine looking more foolish by the day.
Some badly needed mea kulpas from Horowtiz and noted supporters would go a long way in mending fences.