Nothing racist about that, move along whitey.
I wonder if there is an official color chart used to check all newcomers for meeting the specified requirements of what constitutes black? Switch the headline to read white and in a predominantly white country, and you'll have every news organization in a (justifiable) feeding frenzy, since it takes place in Africa the media looks through eyes barely a slit and says, pass the potatoes.
H/T: Fjordman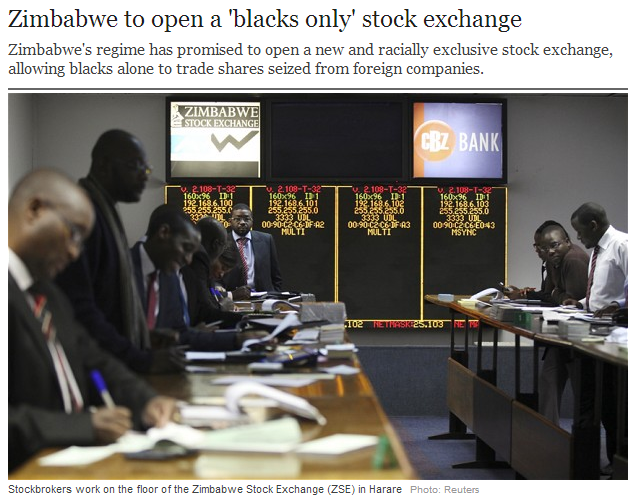 By Peta Thornycroft, Harare
5:27PM BST 06 Aug 2013
The plan to grab mining companies, most of which are South African-owned, follows President Robert Mugabe's landslide re-election last week.
Saviour Kasukawere, the 'indigenisation' minister, said on Tuesday that the government or black Zimbabweans would take 51 per cent of the shares in all major foreign-owned companies, valued at about £4.8 billion. No compensation will be paid.