As expected……..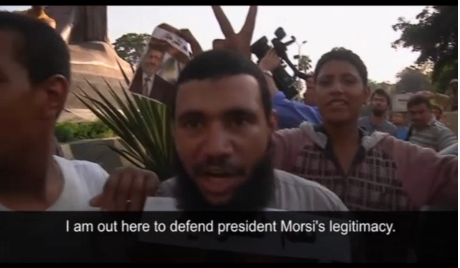 Egypt prepares for backlash as Morsi allies reject new regime
Ousted Muslim Brotherhood mobilises for day of protest as hundreds of party's members are seized
Egypt is braced for further dramatic events on Friday as the vanquishedMuslim Brotherhood called for a "day of rejection" following a widespread crackdown on its leadership by the country's new interim president, Adly Mansour.
Supporters of the ousted president Mohamed Morsi, still reeling from the military coup that removed their leader from power, are expected to take to the streets after Friday prayers following a series of raids and arrests that decimated the Muslim Brotherhood's senior ranks and consolidated the miltary's hold on the country.
In a stark sign of Egypt's new political reality, the group's supreme leader, Mohamed al-Badie, who was untouchable under Morsi's rule, was one of those arrested.
Gehad el-Haddad, a spokesman for the Muslim Brotherhood, said: "We are being headhunted all over the country. We are holding a mass rally after Friday prayers to take all peaceful steps necessary to bring down this coup." He called for demonstrations to be peaceful, despite fears that anger may spill over into violence.