Could only hope it to be true.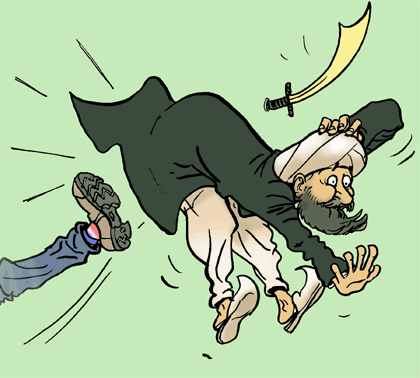 Mixed signals coming from Qatar:
Wary of Mursi, Gulf Arabs keen to appear neutral in Egypt crisis
[…] "The new Qatari Emir gave mixed messages in his first speech, first saying that Qatar does not take sides and then indicating that he will continue his father's policy," UAE commentator Sultan al-Qassemi said.
"But from the way he greeted Qaradawi, kissing him on the shoulder this shows a sign of respect for this man and what he represents," he added.
Unlike Qatar, most Gulf Arab states regretted losing Mubarak, fearing the Brotherhood's rise would embolden Islamists at home to challenge their long-established tribal monarchies.
Then there's this……..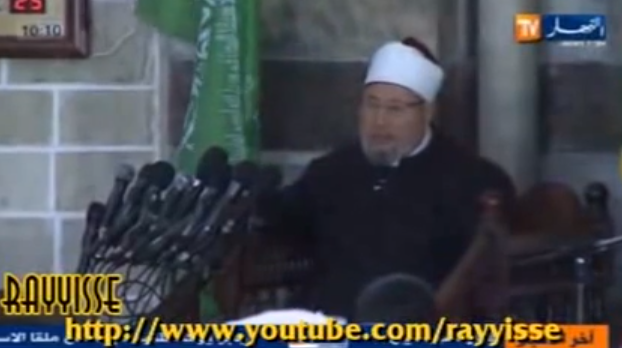 Video .. Qatar withdraw Nationality of 'Qaradawi' .. and close offices of the Muslim Brotherhood in the country
Tamim bin Hamad bin Khalifa second, the Emir of Qatar, on Tuesday evening, from Sheikh Yusuf al-Qaradawi to leave the country, and ordered the withdrawal of Qatari nationality from him, and the closure of all offices of the Muslim Brotherhood in order to state policy in order not to chosing a faction or political trend given.
Confirmed Prince Tamim , in an interview, we are all Muslims, but not the Muslim Brotherhood, and dealing with a diameter of State and Government and not with the political faction., Al-Nahar reported that Prince Tamim gave Hamas leader Khaled Meshaal, 48 hours to leave the country.