UK POLICE THREATEN TOMMY ROBINSON WITH ARREST FOR RETWEETING DEATHS THREATS MADE AGAINST HIMSELF…….
Kind of like YouTube freezing PMW's account for highlighting Muslim extremist rants against Jews,….. for promoting extremism.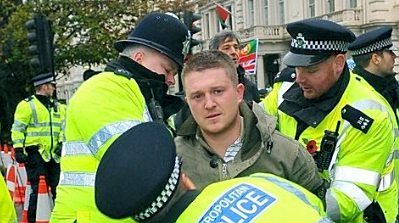 Tommy just tweeted the following:
@bedspolice just called me to say don't retweet death threats or I'd be arrested as they cause people distress? I fucking kid u not!