I believe that The SUN is "borrowing" from Vlad:
H/T: Scottish Infidel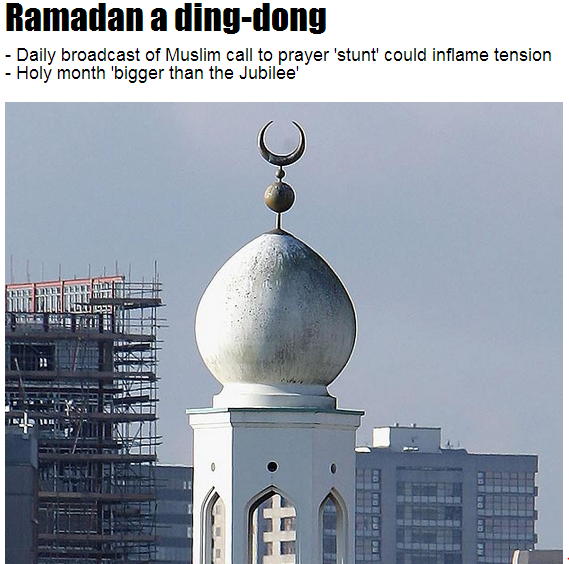 CHANNEL 4 yesterday said it will screen a Muslim call to prayer every day during Ramadan — because it is more relevant than the Diamond Jubilee.
Boss Ralph Lee claimed the fact that 2.8 million UK Muslims will celebrate the holy month from next week put last year's Royal celebrations in the shade.
He added: "Nearly five per cent of the country will actively engage in Ramadan.
"Can we say the same of other national events that received blanket coverage on TV such as the Queen's coronation anniversary?
"I want to set out to provoke people to think about Islam in ways that aren't associated with terrorism."
But UKIP accused Channel 4 of a cynical PR stunt and said it risked further inflaming tension between communities in the wake of the Woolwich killing of soldier Lee Rigby – allegedly linked to Islamic extremists.