Somehow there is a joke buried in this story…….
H/T EDL Buck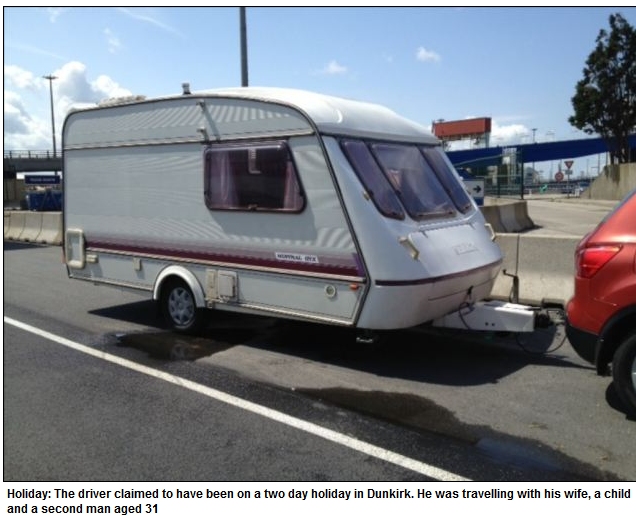 Three Afghan stowaways found hiding in  tiny caravan were 'waiting to board ferry from France to Britain'
Three Afghan nationals found hiding in toilet and cupboard of caravan

A 34-year-old Southampton man was driving the car towing the stowaways

A man and woman in their 50s and a 12-year-old boy found by officers

Stowaways have been handed over to French authorities at Dunkirk

Driver and his companions were in custody of the French border police
By JAMES RUSH
PUBLISHED: 08:00 GMT, 29 June 2013 | UPDATED: 13:20 GMT, 29 June 2013
Three Afghan nationals have been found hiding in a caravan waiting to travel by ferry from France to England.
The stowaways, a man and woman in their 50s and a 12-year-old boy, were hiding in the toilet and the cupboard of the caravan towed by a British-registered Nissan Qashqai.
The driver, a 34-year-old man from Southampton, claimed to have been on a two day holiday in Dunkirk. He was travelling with his wife, a child and a second man aged 31.