These laws only make law makers feel good, while the list of victims grows longer and longer.
H/T: Fjordman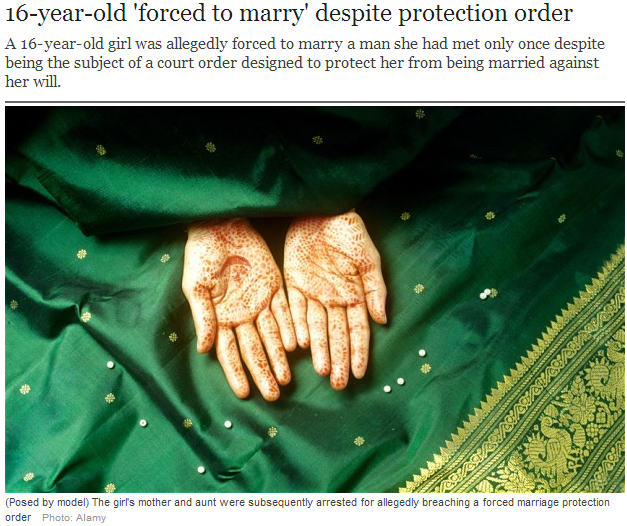 After her wedding reception, which was attended by between 550 and 1000 guests, the teenager went to a police station "in her pyjamas and in a distressed state", a court heard.
Her mother and aunt were subsequently arrested for allegedly breaching a forced marriage protection order which had been issued in November.
They appeared at Luton County Court on Tuesday.
The court heard that the girl, who cannot be named for legal reasons, first went to Bedfordshire Police for help in 2012.
James Weston, counsel for the force, said she told officers that her family had threatened to send her abroad to marry. She also claimed she was told that if she refused she would be "taken to Pakistan and shot, and everybody back home would be told it was suicide".