But wait, the Left is absolutely sure only Whites can be racist.
H/T: EDL Buck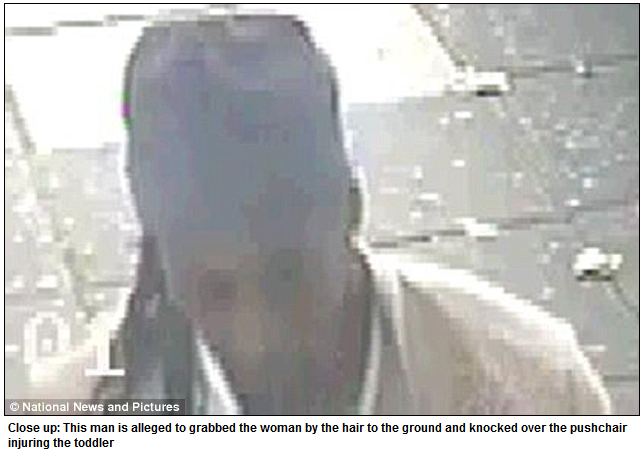 Who is this thug? Mixed race boy, two, suffers broken collar bone after black passenger launched racist attack on train
Attacker targeted the mother because the toddler appeared to be mixed race
The woman was dragged by her hair and the boy flipped out of his pushchair
Police have identified the suspect on CCTV and are appealing for information
By MARTIN ROBINSON
PUBLISHED: 13:40 GMT, 26 June 2013 | UPDATED: 16:09 GMT, 26 June 2013
A toddler has been left with a broken collar bone after he and his mother were attacked in broad daylight because the little boy appeared to be mixed race.

The two-year-old was tipped out of his pushchair and injured when a black man started hurling racist abuse and then went for his 30-year-old mother at Highams Park railway station in east London.

Police fear the suspect was attacking the unnamed woman, who is also black, because the child had lighter coloured skin and may have been mixed race.

As the mother tried to get off the train the apparent racist grabbed her by the hair, dragging her to the ground and knocking over the pushchair, badly hurting the toddler.