I always like to remind my readers that Angela Merkel, the chancellor of Germany, is a non-repentant statist. She might, just might be enamored to some aspects of the free market, but as a former East German citizen, she adheres to the soft tyranny of big statist government.
NOTE: The entire EU matrix and its quasi democratic (representational democracy in name only) member states have no room to point fingers at anyone, they are as oppressive and dismissive of genuine voices of dissent as the Turks.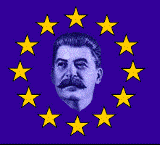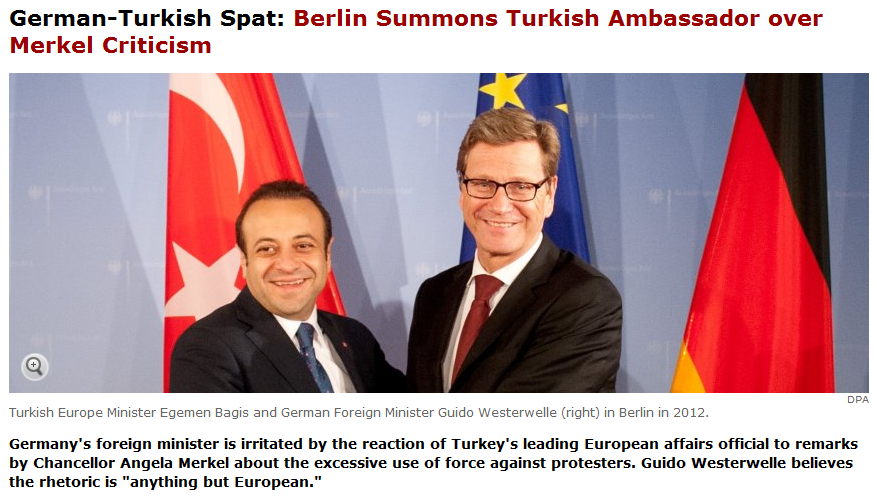 Critical words by Turkey's European affairs minister against Chancellor Angela Merkel have apparently gone too far for the German government. On Friday, Foreign Minister Guido Westerwelle summoned Turkey's Ambassador to Germany to the Foreign Ministry, a source told SPIEGEL ONLINE.
Westerwelle is currently on a short visit to Ukraine, and Turkish Ambassador Hüseyin Avni Karslioglu will instead be asked to meet with another Foreign Ministry official.
Earlier this week, Merkel expressed her concern over actions by Turkish security forces against protesters in Istanbul and other cities. The chancellor said she had been shocked by police deployments she found to be "too harsh".
For Turkish Europe Minister Egemen Bagis, such criticism crossed the line. "If Ms. Merkel is looking for domestic political material for her elections, that material should not be Turkey," Bagis told reporters on Thursday. "If Ms. Merkel takes a closer look, she will see that those who mess about with Turkey do not find an auspicious end."