With bloodied El Koran in lap
Sometimes pictures do indeed speak a thousand words.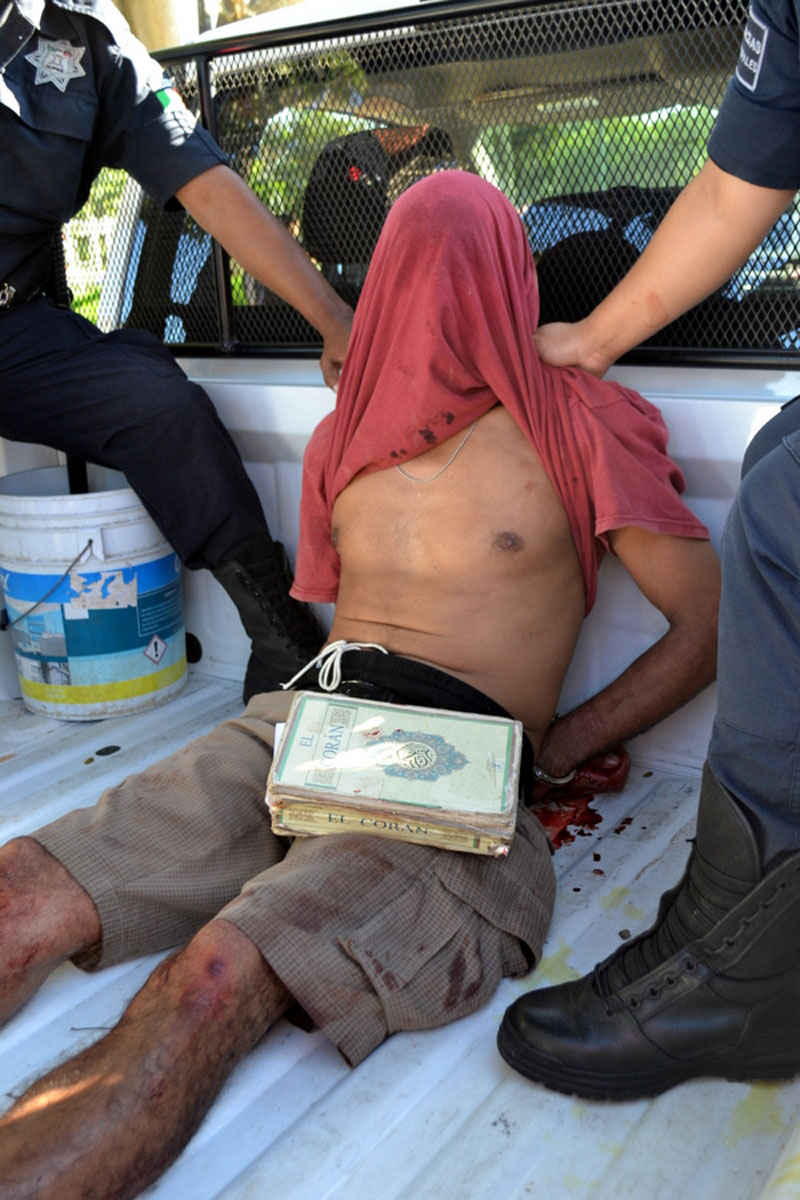 MEXICAN CONVERT CONVERTS TO ISLAM SLAUGHTERS HIS OWN FAMILY BECAUSE ALLAH TOLD HIM TO DO IT…….
No sign of sadness or remorse: Muslim convert Gilberto Garcia Chavez, 43 years old, slaughtered his mother Naomi Chavez Garcia, 63 years old, and stepfather Jacinto Aurelio Vargas, 65, because "Allah told me to."
A man deranged, apparently a religious fanatic and follower of Islam, coldly slaughtered his elderly parents in the colony Pakalkin of this city, after he received God's command to kill them, which made him wildly attack them with a knife.
The bloody events took place after 9:00 pm yesterday, in a house that is located on the street Bonampak, Kin Pakal colony, when neighbors called the emergency number 066 to report the assault, after witnessing how the demoniac subject grabbed the back of the elderly woman while she was trying to escape to the street and then cut her throat with a knife. He then took her limp body and drag it to the house, where he left it by the body of the stepfather.