Turkey headed down the Islamic sewer the moment Attaturk breathed his last.
NOTE: The closing of pork butcheries was another tell tale sign that Islamization is being ramrodded through in Turkish society at breakneck speed.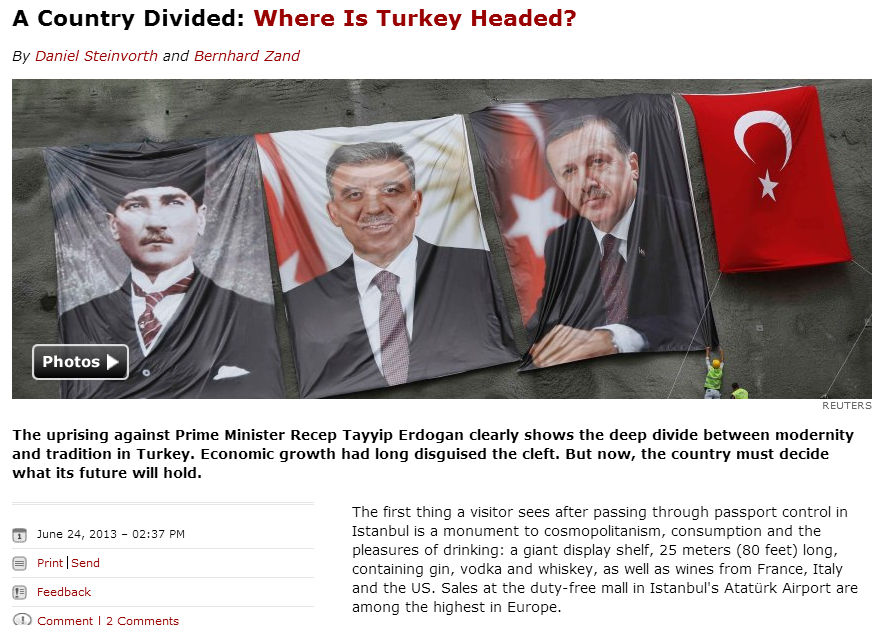 This would have pleased the man for whom the airport was named. Mustafa Kemal Pasha, known as Atatürk, the founder of modern Turkey, liked to drink Raki, the Turkish anise-flavored brandy, even on Muslim holidays.
Turkey's current prime minister, Recep Tayyip Erdogan, believes drinking alcohol is a sin. Even as mayor of Istanbul, he bullied bar owners and banned the serving of alcohol on government-owned property. Four weeks ago, he pushed through a new alcohol law that prohibits both the selling of alcoholic beverages after 10 p.m. and advertising for beer and wine. "The old alcohol law," he told the parliament, "was passed by two drunkards. Shouldn't we prefer the law of God instead?" One of the drunkards he was referring to was Atatürk, and the other was apparently Atatürk's successor, Ismet Inönü.
The Turks don't have a particular problem with alcoholism. But the seemingly minor change to the country's alcohol laws touches on a fundamental issue nonetheless. The country's very identity is at stake — just as it is when it comes to social norms on clothing, beard styles and family planning.

More here.