This is what they do, who they are.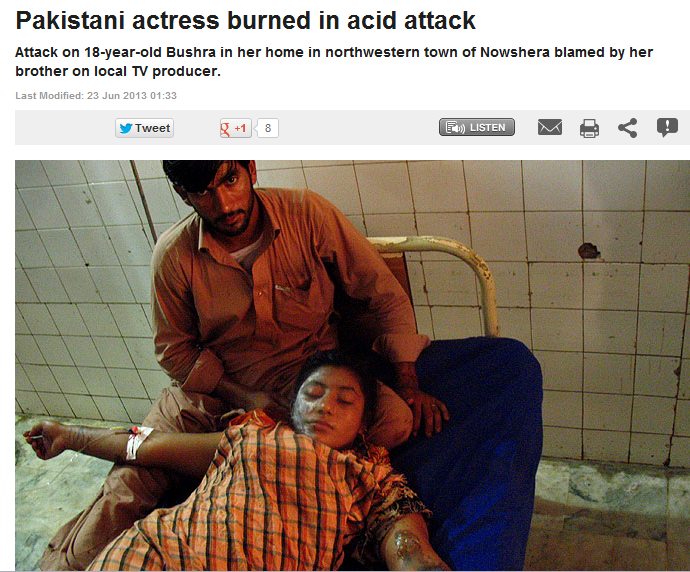 A young actress has suffered burn injuries in an acid attack in northwest Pakistan, her relatives and police say.
The 18-year-old, known as Bushra and popular in the northwest for her film, television and theatre appearances, was attacked on Saturday while asleep at her home in the town of Nowshera, 148km northwest of Islamabad.
"A man climbed the wall of our house in the early hours, threw acid on my sister and fled," Bushra's brother Pervez Khan told AFP news agency on Saturday.
A local police official, Sultan Khan, also confirmed the incident.