Anything connected to the power structure in Iran, is anything but moderate.
H/T Always Watching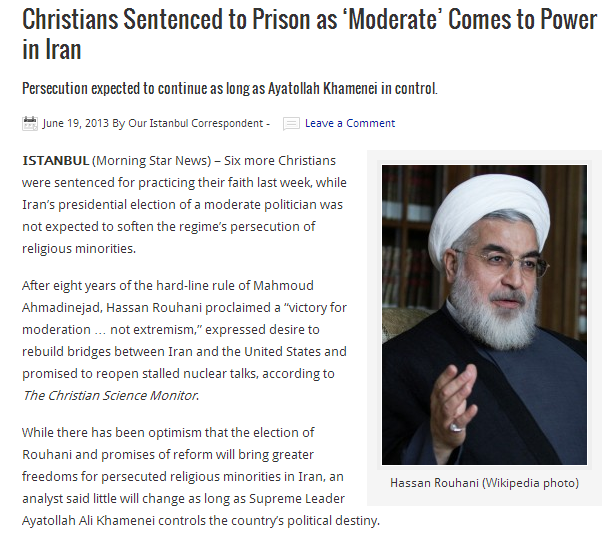 "[Khamenei] remains at the helm, and he has set course for utter destruction of the Christian faith in Iran," Tiffany Barrans, international legal director for the American Center for Law and Justice (ACLJ) told Morning Star News. "His course was well-laid long before this election, and there is no sign that he plans to change course."
The Revolutionary Court in Shiraz, 571 miles (920 kilometers) south of Tehran, issued prison sentences of 44 months to Mojtaba Seyyed-Alaedin Hossein, Mohammad-Reza Partoei, Vahid Hakkani, and Homayoun Shokouhi for "attending a house church, spreading Christianity, having contact with foreign ministries, propaganda against the regime, and disrupting national security," according the Mohabat News Agency. They were tried in absentia.