---
Anti-Jew fervor on every level in Turkish society loyal to the Islamic fundamentalist AKP party.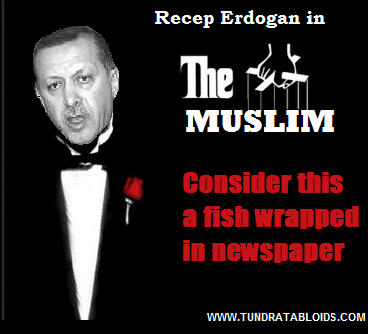 Turkish film translation "erases" Israel from Brad Pitt epic
Turkey's version of World War Z starring Brad Pitt is reported to have removed references to Israel, instead labelling the Jewish state, "Middle East"
The Turkish language translation of hit book-turned-movie World War Z has been found to obscure references to the Jewish state, instead subtitling the Israeli parts as simply, "Middle East".
Marc Forster's apocalyptic zombie epic World War Z is due to hit cinema screens tomorrow, but in Turkey, one of the film's critical elements is glossed over or erased, according to an Istanbul-based film critic.
Fans of Max Brooks' book World War Z will be familiar with the intrinsic role the State of Israel plays as a global zombie pandemic sets in. Israel's neighbours and indeed the wider world fail to fare as well as the Jewish state during the crisis.
Writing in the Times of Israel, Jordan Hoffman says, "For a solid 10-minute stretch, 'World War Z' is the greatest piece of cinematic propaganda for Israel since Otto Preminger's "Exodus." While the rest of the world has fallen to cinders, Israel survives. After Pitt's plane narrowly escapes doom during a bloody action set piece, he touches down at Atarot Airport. The Israeli flag, shown in glorifying closeup, ripples proudly in a sun-dappled halo."