They should release them, but not before implanting in them (while knocked unconscious) with a GPS tracker, then take them out with their jihadi pals with a ready and waiting drone.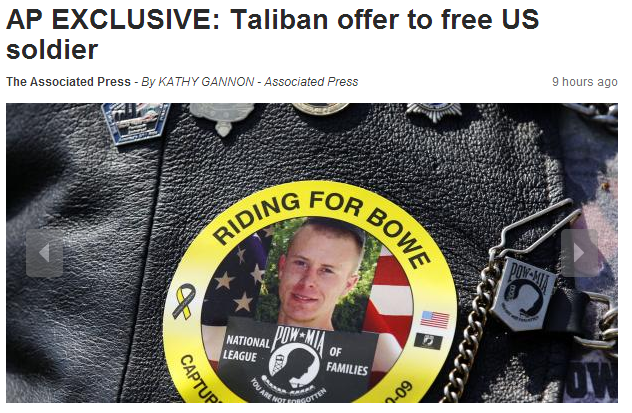 KABUL, Afghanistan (AP) — The Taliban proposed a deal in which they would free a U.S. soldier held captive since 2009 in exchange for five of their most senior operatives at Guantanamo Bay, while Afghan President Hamid Karzai eased his opposition Thursday to joining planned peace talks.
The idea of releasing these Taliban prisoners has been controversial. U.S. negotiators hope they would join the peace process but fear they might simply return to the battlefield, and Karzai once scuttled a similar deal partly because he felt the Americans were usurping his authority.
The proposal to trade U.S. Army Sgt. Bowe Bergdahl for the Taliban detainees was made by senior Taliban spokesman Shaheen Suhail in response to a question during a phone interview with The Associated Press from the militants' newly opened political office in Doha, the capital of the Gulf nation of Qatar.