The entire PA enterprise is way past its shelf date.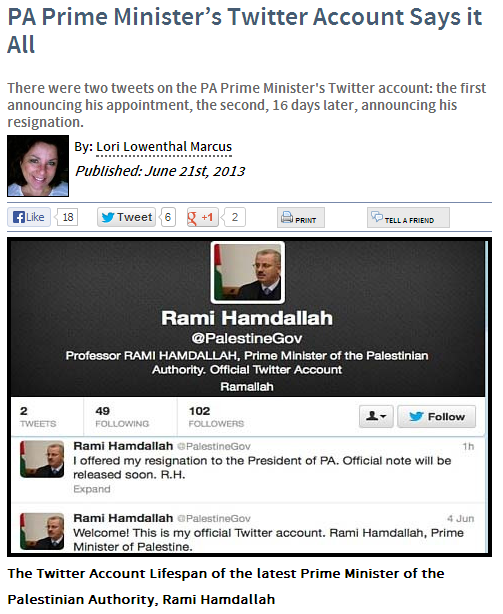 Rumors began circulating early Thursday morning, June 20, that the Palestinian Authority Prime Minister, Rami Hamdallah, had tendered his resignation.  Hamdallah had only been appointed to the position a little over two weeks ago.
An enterprising journalist noticed that Hamdallah's official twitter account, @Palestinegov, stated all there was to say about Hamdallah's career as prime minister.