Hey Erdogan, shut your pie hole you jerk.
And the continuing nightmare of Islamofacsicm is still with us.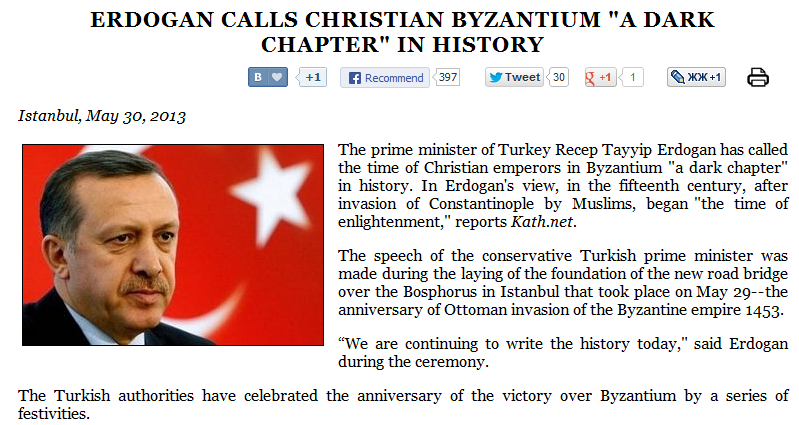 Via Pravoslavie H/Y Fjordman
NOTE: More people have murdered, castrated, enslaved, subjugated and cultures ripped apart and destroyed by Islam, and people reduced to third class subjects than by any other ideology outside of the evil socialist twins of International and National Socialism.