The future for America under Obama and Democrat rule.
A once proud state turned into a moon thanks to Democrat, statist rule, that encouraged and ensured failure in the name of progress.
NOTE: The picture is of the old train station, which can be seen from I-75.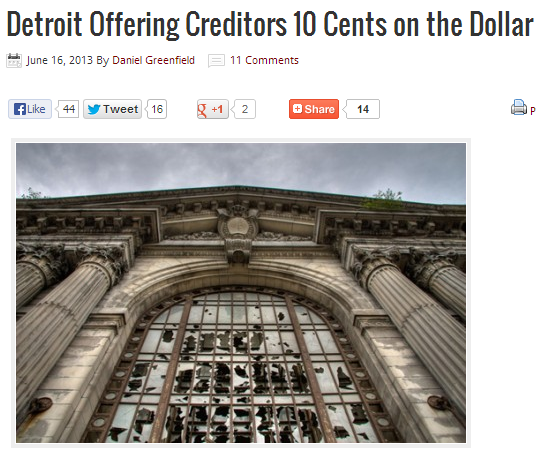 Al Qaeda is alive and Detroit is bankrupt. But the creditors, which include the unions which helped drain Detroit, should probably take the offer. It's not like a city with a declining population and a small government subsidized corporate tax revenue base has a bright future down the road.