If Kemal Attaturk was around today, he would have been arrested as well by the AKP ruling government.
NOTE: Finnish Foreign Minister Erkki Tuomioja recently stated in April of this year, that he regretted not taking a more active role to help the AKP led Turkish government to secure EU membership. What a punk.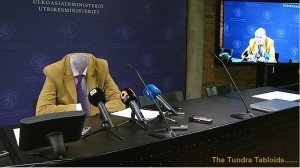 He blames da Jooos….so does Tuomioja and Pertti Salolainen.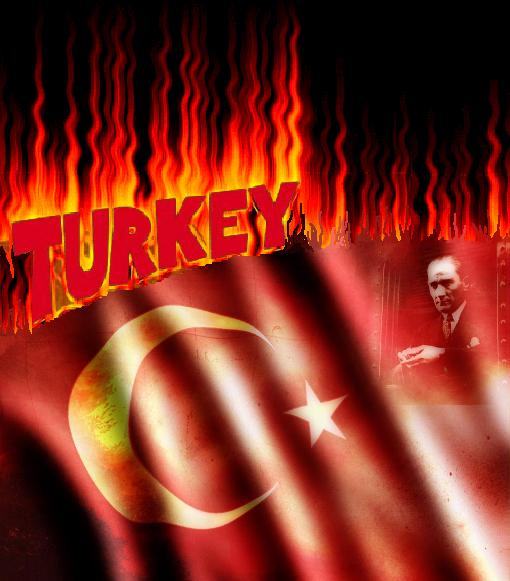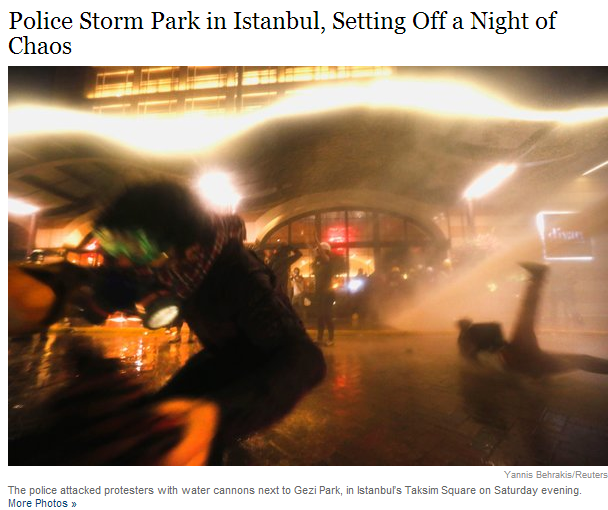 ISTANBUL — After 18 days of antigovernment demonstrations that presented a broad rebuke to the country's leadership, Prime Minister Recep Tayyip Erdogan ordered the riot police to storm the center of the protest movement in Gezi Park on Saturday evening, setting off a night of chaos in downtown Istanbul.
As protesters fled the tear gas and water cannons, the police pursued them, in one case into a luxury hotel near the park where medics tended to people injured in the raid. Within hours, thousands of people began streaming downtown to protest the crackdown, setting bonfires on the city's main boulevard as tear gas wafted through streets normally bustling on a Saturday night.
Local officials said at least 44 people had been injured in the mayhem — the worst since the protests began — but their counts are often low. Some people sprawled on the floor of a makeshift clinic in a hotel ballroom complained of burns from chemicals in the jets of water shot from the water cannons.
The crackdown came just a day after it appeared that Mr. Erdogan may have outflanked the protesters, whose complaints against the planned destruction of Gezi Park for an Ottoman- themed shopping mall grew into broader anger and nationwide protests over what critics call Mr. Erdogan's authoritarian style. The wider protests began after the first police attack in the park, in Taksim Square.