The timing is not by accident.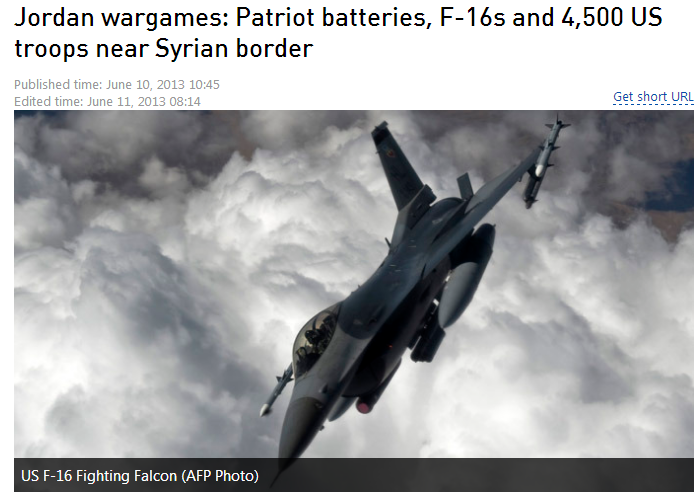 Multinational military exercise 'Eager Lion' has been launched in Jordan amid condemnation from neighboring Syria and its ally Russia. The US brings Patriot missile batteries to the Syrian border, which could remain deployed afterwards.
The exercises will last for 12 days, bringing together about 8,000 personnel from 19 countries, mostly Arabic, but also including the US and Europe. The maneuvers will also involve some 3,000 Jordanian and 500 British troops.
'Eager Lion' – which is being conducted only 120km from the Jordan-Syria border – is aimed at training personnel for the possibility of the Syrian civil war spilling into neighboring countries.
Russia has raised concerns over the deployment of US Patriot missile batteries and F-16 fighter jets to Jordan: "We have more than once stated our opinion on this – foreign weapons are being pumped into an explosive region," Russian Foreign Ministry spokesperson Aleksandr Lukashevich said last week.