How dare they, huh?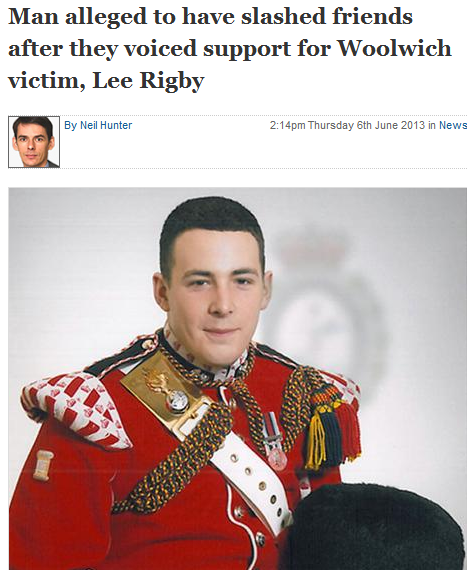 A MAN is facing court over claims he slashed two friends when they sympathised with murdered soldier Lee Rigby.
Ziko Sulliman – from Sudan – is said to have attacked his friends as they chatted days after the gunner's death.
Sulliman appeared in court today (June 6) on charges of wounding with intent to do grievous bodily harm, wounding and having a blade.
The 27-year-old, of Aire Street, Middlesbrough, did not enter any pleas during the five-minute hearing at Teesside Crown Court.
More here. H/T Kitman