Wasting away in Shariaville.
And the U.S. couldn't give a damn about the percentage of Iranian voters hitting the polls, any more than it did when the Soviet Union boasted 100% turn outs.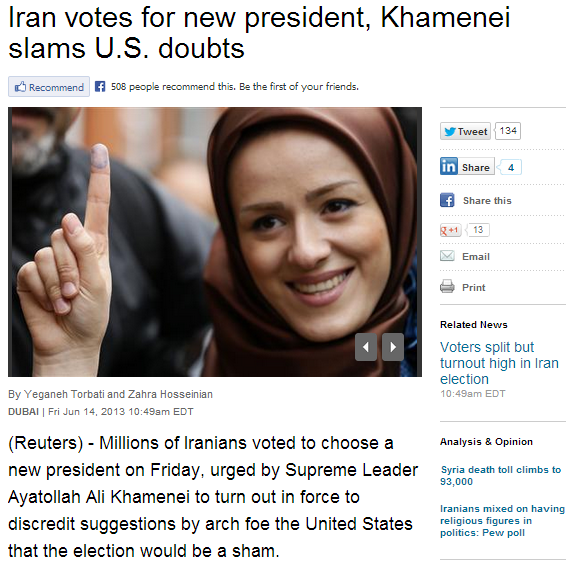 The 50 million eligible voters had a choice between six candidates to replace incumbent Mahmoud Ahmadinejad, but none is seen as challenging the Islamic Republic's 34-year-old system of clerical rule.
The first presidential poll since a disputed 2009 contest led to months of unrest is unlikely to change rocky ties between the West and the OPEC nation of 75 million, but it may bring a softening of the antagonistic style favored by Ahmadinejad.
World powers in talks with Iran over its nuclear program are looking for any signs of a recalibration of its negotiating stance after eight years of intransigence under Ahmadinejad.
Voting in the capital Tehran, Khamenei called on Iranians to vote in large numbers and derided Western misgivings about the credibility of the vote.
"I recently heard that someone at the U.S. National Security Council said 'we do not accept this election in Iran'," he said.
"We don't give a damn," he added.