Time will tell.
One thing for sure, I agree with Mark Levin, Obama has done far more damage to the U.S. than Edward Snowden ever has.
Is Snowden real? Was he duped? Is he dead? We don't know. Is he a hero? I think so, but if it turns out he is working for China or takes refuge in Russia — both totalitarian enemies of liberty — then I will think again.

What I do know for sure is that Edward Snowden has thrown down the gauntlet.

The heroism is up to us.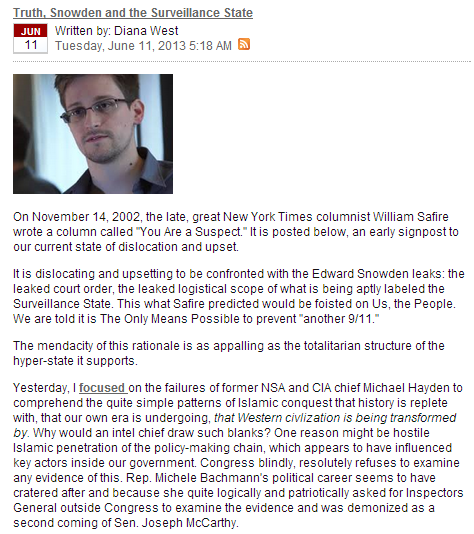 Another wrong on its face, as my new book, American Betrayal, argues.
For another viewpoint: The Solitary Leaker (h/t: Dennis Mitzner)
"He betrayed honesty and integrity, the foundation of all cooperative activity. He made explicit and implicit oaths to respect the secrecy of the information with which he was entrusted. He betrayed his oaths.