Shouldn't come as a surprise, it was expected.
Tundra Tabloid readers already knew what to expect, Egypt's Muslim Brotherhood led revolution could only proceed in one direction, Islamic tyranny (Islam 101).
NOTE: Kudos to A.I. for temporarily diverting their fixation with Israel (which has been under attack for the past 60 + years by the same mindset in charge of Egypt), to highlighting this serious issue.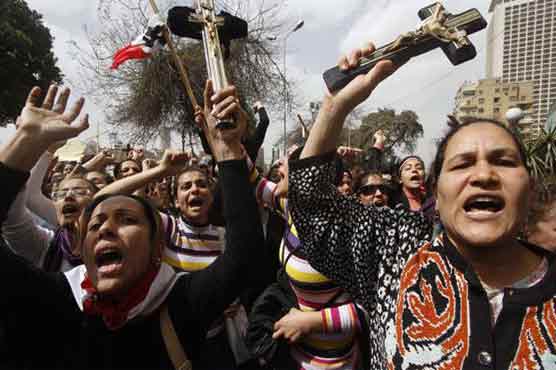 A.I. JUNE 11, 2013
Egypt's worrying rise in criminal blasphemy cases
Criminal "defamation of religion" charges must be dropped in a number of cases across Egypt, Amnesty International said today after a teacher was convicted for insulting Islam and the Prophet Muhammad in the classroom.
A Luxor court on Tuesday fined Coptic Christian teacher Dimyana Obeid Abd Al Nour 100,000 Egyptian pounds (approx. US$14,000) for allegedly insulting Islam and the Prophet Muhammad during one of her classes. It also referred compensation claims to civil court.
Her criminal conviction bodes ill for others in Egypt who have been facing trial on similar charges which the organization said are aimed at criminalizing criticism of or insult to religious beliefs.
"Slapping criminal charges with steep fines and, in most cases, prison sentences against people for simply speaking their mind or holding different religious beliefs is simply outrageous," said Philip Luther, Amnesty International's Middle East and North Africa Director.
"So-called 'defamation of religion' charges should not be used as a pretext to trample over people's right to freedom of expression and conscience, and all such charges should be dropped, and the resulting convictions overturned."
In another recent case, a 25-year-old Coptic Christian lawyer, Rumany Mourad, was also convicted on the charge of "defamation of religion". On 1 June a court in Assiut – 360km south of Cairo – sentenced him in absentia to one year in prison, in addition to a 500 Egyptian pounds fine and 10,000 Egyptian pounds (US$1,400) in compensation to the plaintiffs.