Pass the popcorn…….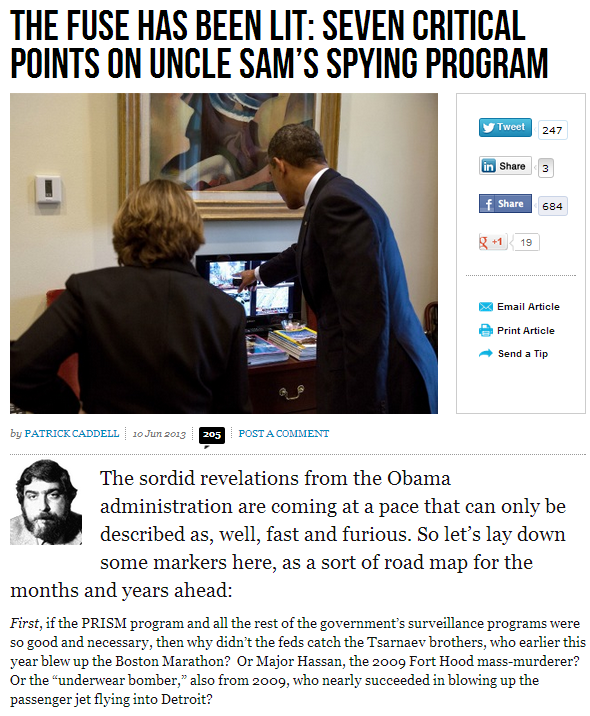 Second, if and when everything is revealed about PRISM and all the rest, it's likely that we will learn of important and inculpating connections between the National Security Agency (NSA), on the one hand, and many civilian agencies, on the other.
I am not just referring to Eric Holder's Justice Department; I am also referring to the gleefully gushing leakers and win-at-any-cost politicos in the White House.  And oh yes, let's not forget the Obama administration's partisan allies at the IRS, as well as the Obamacare overseers at the Department of Health and Human Services.
Moreover, since we know that the IRS was eagerly willing to share secret tax information with favored private groups, we shouldn't be surprised, in the end, to learn that NSA/PRISM material ended up in the hands of Obama friends and allies outside of the government.
Third, we now know that Silicon Valley, and the telecommunications industry, are the key to the Obama strategy for total information awareness.  In fact, the internet companies, and the phone companies, were the spearpoint for PRISM.  No, wait, that's not the right image.  Let's try this: These communications companies put peepholes into all of our private lives, through which Uncle Sam could sneak a peek.  Every e-mail, every phone call, every text-message–the government knows about them all.