No you moron, your prophet is responsible for your people's radicalization, through his little green book and stacks of hadiths attributed to him.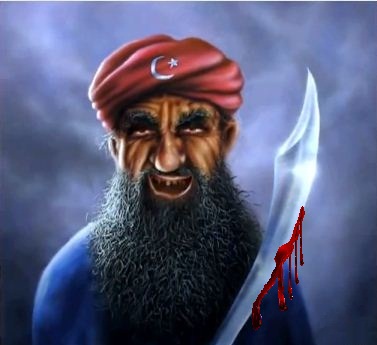 You know, there's this iconic picture of former Afghan communist dictator Najibullah hanging by his neck back in 96′ after the Taliban got a hold of him. Hamid Karzai should be more grateful to the US and the sacrifices of its soldiers, as well as being entirely cognizant of what it was like for a former leader to govern the hell hole after he was forced to rule on his own…temporarily.
NOTE: Mark my words, he'll be either seeking asylum somewhere or being sized up for a hangman's noose soon enough .
H/T: EDL Buck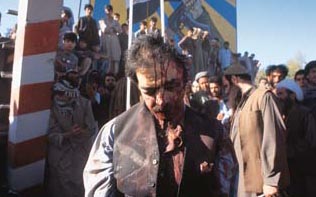 Karzai: U.S. Responsible for Islamic Radicalism
by Josh Rogin 
Afghan President Hamid Karzai says the United States pushed the Afghans toward radicalism, then abandoned the nation—leading to the attacks of 9/11. Josh Rogin reports from Doha.
DOHA, Qatar—The United States and the West either accidentally or intentionally caused the wave of Islamic radicalism sweeping the Muslim world, Afghan President Hamid Karzai said Sunday.
In a long speech to a joint audience of U.S. officials and leaders from several Muslim countries, Karzai argued that radicalism in Afghanistan was imposed by the United States and its Western partners during Afghanistan's struggle against the Soviet Union in the 1980s and the U.S. continues to cause radicalism across the Muslim world with a failed policy called the global war on terror.
"The United States, the rest of the Western world, and our neighbors tried to impose radicalism on our resistance against the Soviet Union," Karzai said at the 2013 U.S.-Islamic World Forum, hosted jointly by the Brookings Institute and the government of Qatar. "The more radical we looked and talked, the more we were called mujahedin. The consequence of that was a massive effort toward uprooting traditional Afghan values and culture and tolerance."
The U.S. pushed the Afghans toward radicalism and then abandoned the country, Karzai said, which set the stage for the attacks on the World Trade Center and the Pentagon on September 11, 2001.