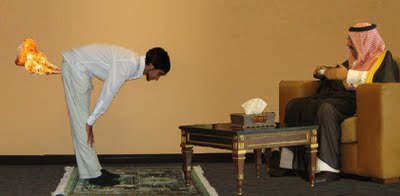 Attacker in Afghanistan Hid Bomb in His Body
By ROD NORDLAND
Published: June 8, 2013
KABUL, Afghanistan — Afghanistan's spy chief, Asadullah Khalid, was taking no chances.
James McCarten/The Canadian Press, via Associated Press
Asadullah Khalid, head of Afghanistan's National Directorate of Security, with Canadian Brig. Gen. Guy Laroche, right, at a ceremony in Kandahar in 2008.
A man had crossed into Afghanistan from Pakistan with important information he said he would only deliver personally to Mr. Khalid, who had just taken over as the head of the National Directorate of Security.
Mr. Khalid's aides took the visitor to an armored room in the basement of a safe house in Taimani, an upscale neighborhood in the capital city, for a security screening. They were no doubt mindful of what happened in September 2011 when a Taliban peace emissary was allowed to meet with a prominent Afghan peace envoy and then killed him with a bomb hidden in his turban.
Watching the man over closed-circuit television, they ordered him to strip naked, which he did. Satisfied, they let him get dressed and took him to see their boss upstairs.
Then he blew up. The suicide bomber killed only himself, but Mr. Khalid sustained severe abdominal wounds as well as injuries to his hands and arms.
Now, months after that attack, on Dec. 6, a spokesman for the National Directorate of Security, Shafiqullah Tahiri, confirmed that the attacker had hidden the bomb inside his rectum.