He's not a 'Flemish' jihadi, but a tard who has been living in the Flemish area of Belgium.
This further underlines the hope that these jihadis never find their way back to Europe, hopefully they're cut down by each others bullets and blades.
H/T: Anushirva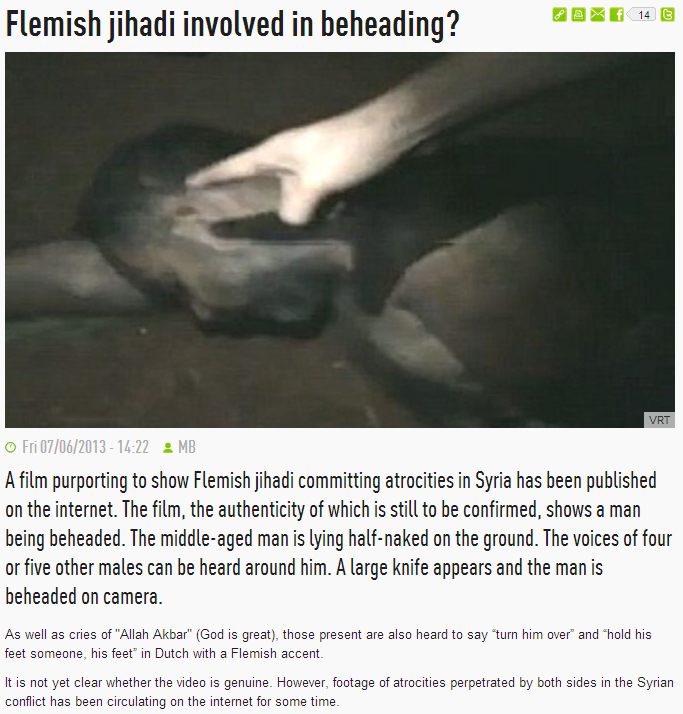 The film was posted a couple of days and according to the accompanying text, the beheading took place in March this year. The victim is said to have been a Shi'ite Muslim, the branch of Islam to which the Syrian President and most of his supporters belong.
Judicial authorities launch investigation
The Federal Judicial authorities already had indications that Flemish jihadi were involved in kidnappings and executions. They made their suspicions known a month and a half ago when the homes of several members of the disbanded Islamist groupSharia4Belgium were searched.
The film will be investigated as part of a wider investigation into the activities of Sharia4Belgium.