DISGUSTING.
His utter contempt for human life should be matched by ours for his, this miserable excuse for a human being should be tossed from a military cargo plane over the North Atlantic.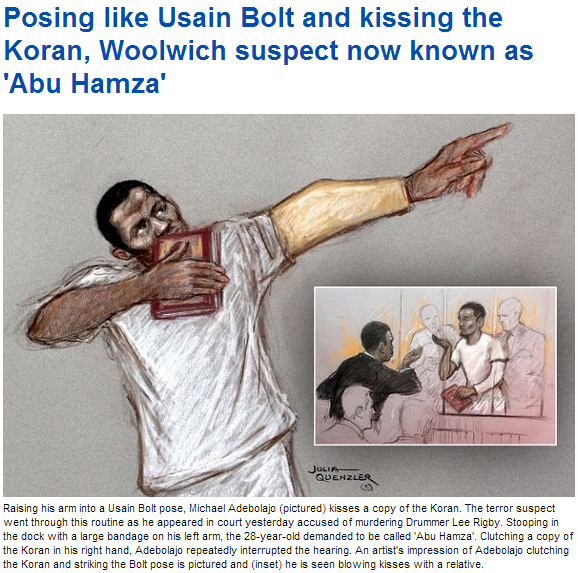 Raising his arm into a Usain Bolt pose, Michael Adebolajo kisses a copy of the Koran with his eyes closed.
The terror suspect went through this routine as he appeared in court yesterday accused of murdering Drummer Lee Rigby.
Stooping in the dock with a large bandage on his left arm, the 28-year-old demanded to be called 'Abu Hamza'.