One cell, one rack, three meals and lots and lots of time to twiddle their thumbs.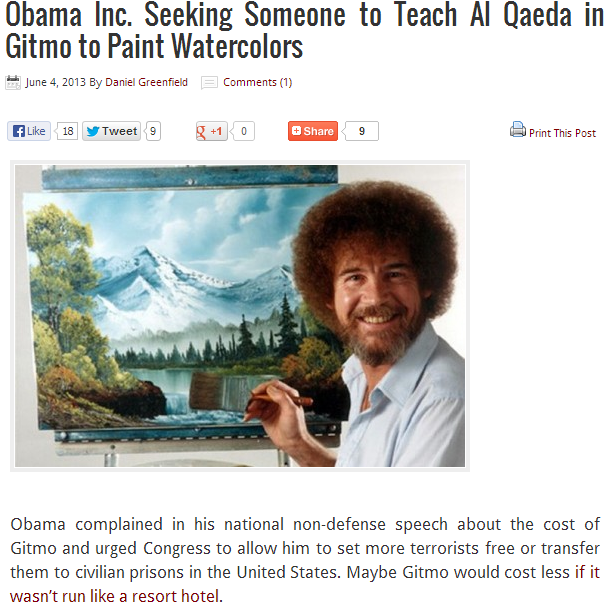 Guantanamo Bay is looking for seminar instructors to teach terrorist detainees, among other things, how to paint with watercolors, and use Microsoft Word and Powerpoint.

The terrorist detention facility has issued a solicitation for "Detainee Library and Seminar Services," which was updated on May 28.

The solicitation calls for a new contractor to provide "intellectual stimulation" to the captured terrorists, through seminars that cover everything from Arabic calligraphy to Adobe Photoshop.
Because apparently there aren't enough bad Jihadist photoshops out there already and Obama Inc. is trying to provide Inspire Magazine with better graphic designers.