Because nothing says "al-Qaida on the run"  better, than a major takeover of Yemen's largest provence by al-Qaida.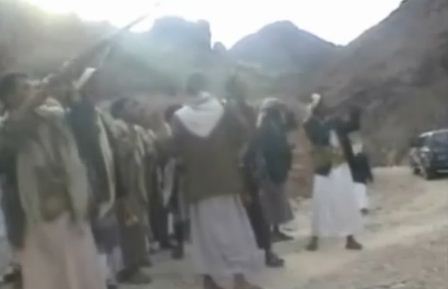 Yemen urged to take immediate action against al-Qaeda
Government hopes to thwart takeover terrorist group over country's biggest province
The Media Line
Al-Qaeda-affiliated fighters are poised to take control of the southeastern province of Hadramout, Yemen's largest province, French ambassador to Yemen Frank Gillette is warning.
Gillette told a press conference that he has information about impending efforts by al-Qaeda in the Arabian Peninsula (AQAP), considered the most active cell of the global terror network, to seize large swaths of land in Hadramout and control of the entire province. He urged the Yemeni authorities to confront this land-grab immediately.