The next time someone mentions "Islamofauxbia" as being the biggest threat to world peace, tell him or her to shut the hell up.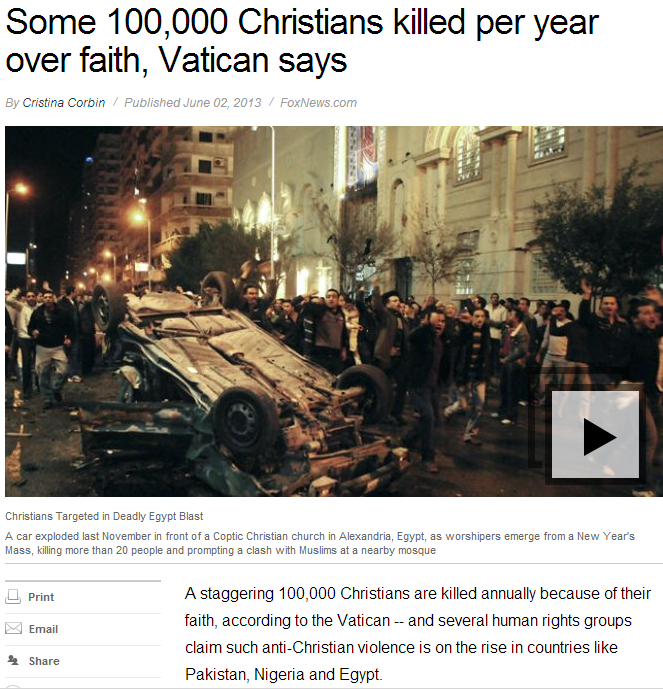 And the lion share (if not all) of those responsible for their murders, belong to the so called "religion of peace", Islam.
"Credible research has reached the shocking conclusion that an estimate of more than 100,000 Christians are violently killed because of some relation to their faith every year," Vatican spokesman Monsieur Silvano Maria Tomassi said Tuesday in a radio address to the United Nations Human Rights Council.
"Other Christians and other believers are subjected to forced displacement, to the destruction of their places of worship, to rape and to the abduction of their leaders, as it recently happened in the case of Bishops Yohanna Ibrahim and Boulos Yaziji, in Aleppo [Syria]," Tomassi said.
While several human rights groups could not comment specifically on the Vatican's number, organizations, like Persecution.Org, said the persecutions of Christians have been on the rise in places like Africa and the Middle East over the last decade.
"Two-hundred million Christians currently live under persecution. It's absolutely on the rise," Jeff King, the group's president, told FoxNews.com.