They most certainly want Choudary to keep up with his antics, otherwise they wouldn't protect him. Buffoons. You'll never see them doing the same for Tommy Robinson or any other EDL leader.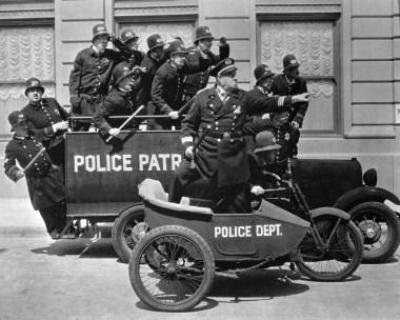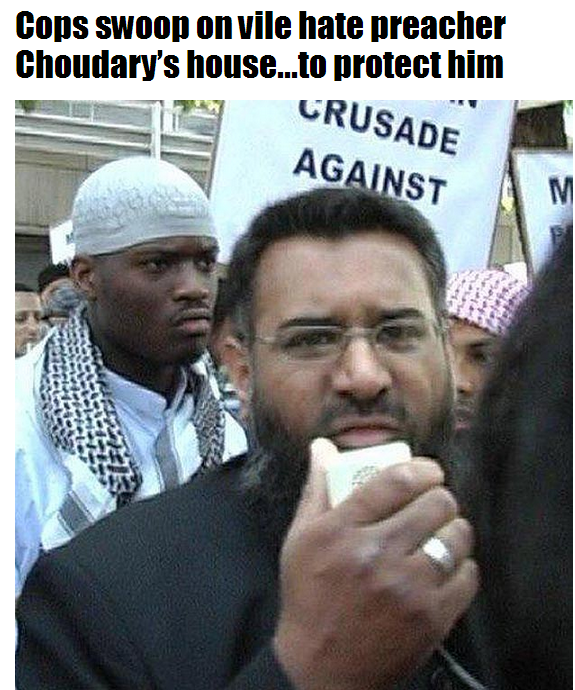 POLICE yesterday rushed to the home of hate preacher Anjem Choudary — to protect him and his family.
Officers helped them flee their home and go into hiding amid fears they could be attacked by a mob seeking vengeance for the murder of soldier Lee Rigby.
Choudary's wife and children were driven away under police escort to a secret address, while officers were left to guard the house.
There was no sign of Choudary himself, and a neighbour said he had been seen slipping out early yesterday morning.
h/t: Vlad, EDL Buck