No he (they) can't.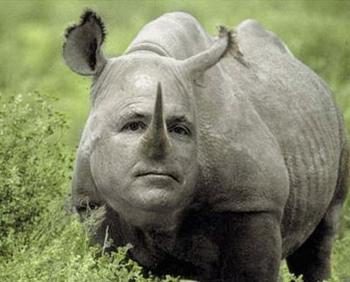 How in the world are they supposed to do that, when they can't even name the enemy they're fighting against over the past few decades, fundamentalist Muslims, waging jihad to install the sharia where ever they can, and with a caliphate as the cherry on top?
McCain confident he can identify 'good guys' in Syria
WASHINGTON – US Senator John McCain said on Wednesday, two days after meeting with rebels in Syria, that he is confident the United States can send weapons to fighters in Syria without the risk they will fall into the wrong hands.
"We can identify who these people are. We can help the right people," McCain said on CNN's program "Anderson Cooper 360."
McCain, a Republican, is an outspoken advocate for US military aid to the rebels fighting Syrian President Bashar Assad and has angrily denounced Democratic President Barack Obama – McCain's opponent in his failed 2008 presidential race – for shying away from deeper US involvement in the conflict, which has claimed 80,000 lives.
Critics of some lawmakers' push to arm the rebels have expressed concerns that weapons could end up in the hands of militants who might eventually end up using them against the United States or its allies.
But McCain said such radical fighters make up only a small part of the rebels forces.
For example, he said, Syria's Islamist al-Nusra Front, identified as an alias of al Qaeda in Iraq, accounts for only about 7,000 of the 100,000 fighters battling the government of Assad.
More here. H/T: Weasel Zippers