They're rioting over the shooting of a man with a machete by the Swedish police. Instead of thanking the police, perhaps they wanted the man to be able to cut and slice them first like mustard in London?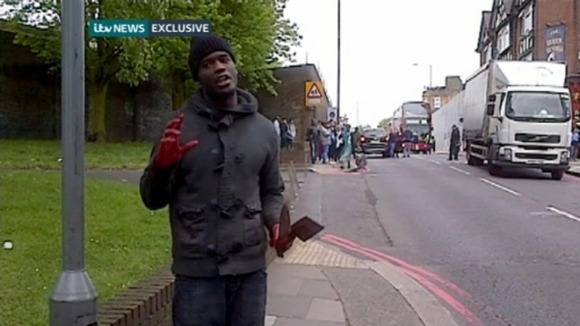 I've been there, interviewed their policeman in Rosengard, it doesn't take too much to set off these morons.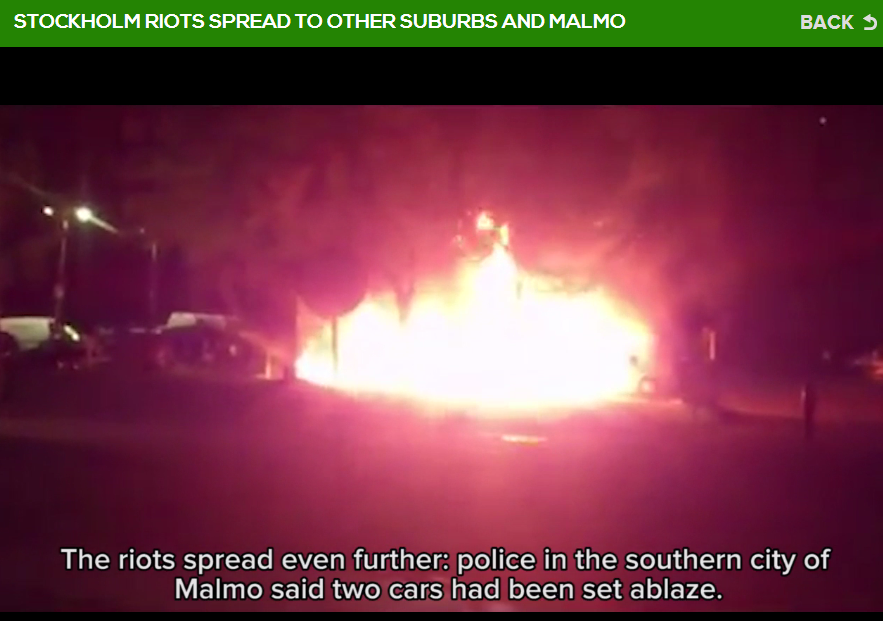 Riots are spreading after extensive damage has been done as young rioters attacked police and set several buildings and cars ablaze in Sweden.
Hundreds of youth have burned down restaurants, police stations and set fire to more than 340 cars and attacked police during nights of rioting in the suburbs of Stockholm.
Rioters rampaged through the suburbs, throwing stones, breaking windows and destroying cars. The riots spread: police in the southern city of Malmo said two cars had been set ablaze.
One police officer was injured in the latest attacks and five people were arrested for attempted arson.
The disturbances appear to have been sparked by the police killing a 69-year-old man wielding a machete in the suburb of Husby earlier this month, which prompted accusations of police brutality. The riots then spread to other poor Stockholm suburbs.
More here. H/T: Vlad