Just like in the good ol days during the Cold War, my ship the USS Dewey DDG-45 brushed up against the Soviet fleet more than once in the Mediterranean.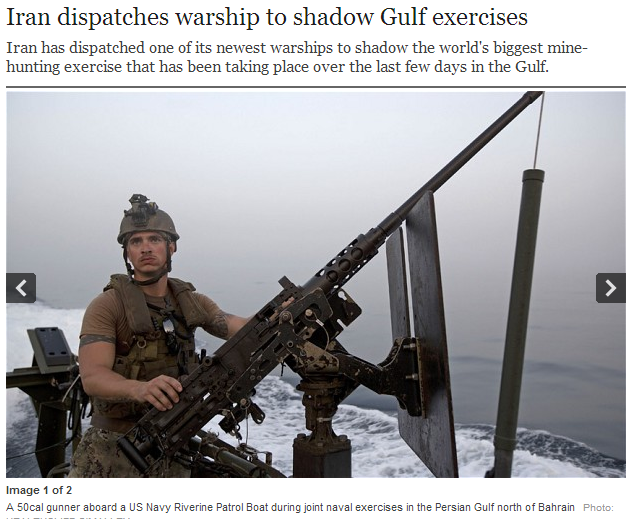 By Ben Farmer in the Gulf
2:20PM BST 18 May 2013
The frigate Jamaran cruised to within a mile of the western vessels, placing her "almost on top of" the fleet conducting exercises to secure shipping, naval sources said.
Commanders stressed they did not view the frigate as a threat and said day to day relations with the Iranian navy were cordial, but its presence underlined the sensitivity of the exercise in one of the world's most strategically important waterways.
The Jamaran, armed with missiles and torpedoes, was built in Iran and launched in 2010, though it is based on a far older design.
Capt Jon Rodgers, commander of the USS Ponce which is one of 35 ships taking part in the exercise, said the Iranian and American navies regularly photographed each other as the two navies – widely seen as potential foes – run up against one another in the congested waters which many believe could be a future flashpoint.
He said: "As long as we are only taking pictures, then we are good."