Done in a way that the secret service couldn't take him down.
I saw this coming before the words were spoken and the handshakes given. Erdogan has reneged on his words were Israel is concerned, and continues to meddle around as if the US doesn't exist.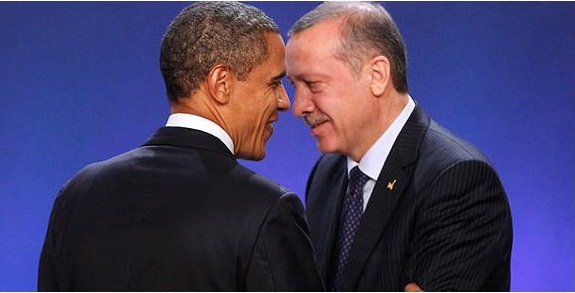 Turkish Prime Minister Erdogan Praised at White House as He Puts Knife In U.S.'s Back
By Barry Rubin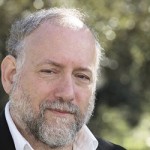 Consider five factors that had no effect on the very warm reception given by President Barack Obama to Turkish Prime Minister Recep Tayyip Erdogan:
–While the U.S. government has pressured Erdogan not to visit the Hamas-ruled Gaza Strip, Erdogan announced in the White House Rose Garden that he would do so. An alleged U.S. ally says publicly in front of Obama while being hosted by him that he is going to defy the United States.
This is not some routine matter. With previous presidents, if an ally was going to do something like that he would say nothing at the time and then months later would subvert U.S. policy. Or better yet the foreign leader would not do so. To announce defiance in such a way is a serious sign of how little respect Middle East leaders have for Obama—and U.S. policy nowadays—and how little Obama will do about it.
–Equally bad is the fact that Erdogan directly promised Obama that he would conciliate with Israel. Prime Minister Benjamin Netanyahu cooperated because Obama asked him to do so. That's what U.S. allies do. But immediately Erdogan showed he would pay no attention to the agreement he made.
His negotiators subverted it in several ways, including the demands for ridiculously large amounts of money, the delay in the promised return of the Turkish ambassador to Israel, the continuation of legal action against Israeli officials involved in the Mavi Marmara affair, when Israeli soldiers were attacked by Turkish terrorists demanding to sail to Gaza to deliver equipment to Hamas.
So a second time Erdogan betrayed Obama and make the president look foolish (that is, if anyone in the mass media pointed it out). Again, there was no U.S. criticism of the move or apparent pressure to make Erdogan keep his promise.
There are three other ways that Erdogan has subverted U.S. interests with minimal costs. In fact, the Obama Administration has usually furthered this behavior.