This most likely won't end well.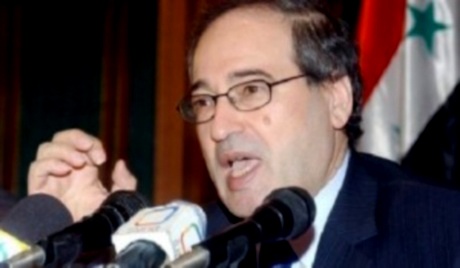 GUNMEN SEIZE ELDERLY FATHER OF SYRIA'S DEPUTY FM
BY ALBERT AJI
ASSOCIATED PRESS
DAMASCUS, Syria (AP) — Gunmen on Saturday abducted the elderly father of Syria's deputy foreign minister, his office and a Lebanese TV station said.
There was no immediate claim of responsibility. Armed Syrian opposition groups have targeted top officials in President Bashar Assad's regime and their families in the past.
The father of Deputy Foreign Minister Faisal Mekdad was seized Saturday in the village of Ghossom in the southern Daraa province, Mekdad's office said. An official in the office said the man is in his 80s, but he did not know his name.
The abduction was also reported by Beirut-based Al-Mayadeen TV, which has several reporters in Syria and is seen as sympathetic to the regime.
Last year, rebels carried out one of the most high-level attacks against regime officials to date, detonating a bomb inside a high-level crisis meeting that killed four advisers of Assad, including the defense minister.