The problem with his seemingly new enlightened frame of mind, is that he's not talking about non-Muslims, only Muslims according to Islamic teaching can be considered as 'innocents'. Plus, do you actually believe that if murder and mayhem by the  jihadis was being deemed as an amazing success, that he would still be claiming to stop the murder and mayhem? I think not.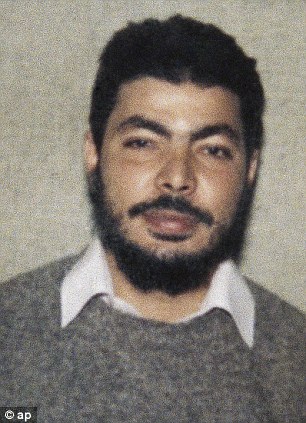 Jailed World Trade Center bomber condemns modern terrorism and warns 'young jihadists' to stop killing innocent bystanders
El Sayyid A. Nosair convicted of involvement in 1993 attack on Twin Towers

Now 57, the Egyptian immigrant has dismissed modern jihadism

Told a newspaper killing innocent people does nothing to further cause

By KERRY MCDERMOTT
PUBLISHED: 11:17 GMT, 17 May 2013 | UPDATED: 11:25 GMT, 17 May 2013
A jailed terrorist who helped to plot an early attack on the World Trade Center has condemned modern jihad and said young men are throwing their lives away by killing innocent people.

After being imprisoned for shooting and killing a high-profile rabbi in New York, Egyptian El Sayyid A. Nosair, now 57, went on to help mastermind the 1993 bombing of the Twin Towers from prison.

But Nosair, described as 'a star and a hero in the jihad', has attempted to distance himself from radicals behind recent atrocities like last month's Boston Marathon bombings, which claimed three lives and left hundreds wounded.