Honor killings are in fact a Muslim thing.
I recently held a discussion with some Muslims in a debate forum, who were adamant in their dismissal of honor killings being an almost exclusive Muslim phenomenon. I posed the  following question which shut them up like clams.
Why is it, that both Jews and Christians (and other non-Muslim minorities) living in the Muslim Middle East from time immemorial, do not have the honor killing culture, whether they continue living in the Muslim ME or immigrate to the West?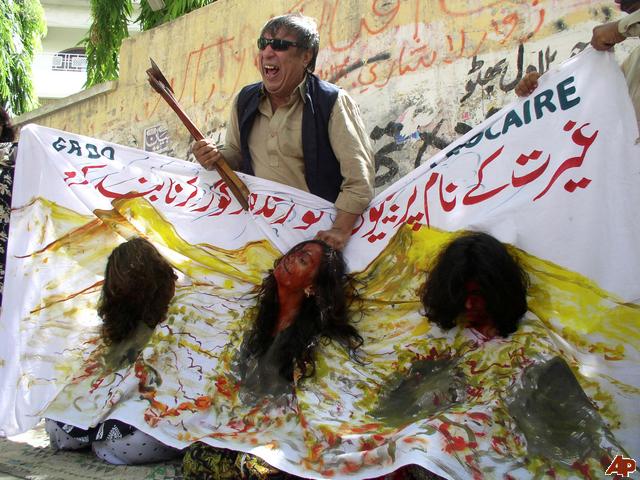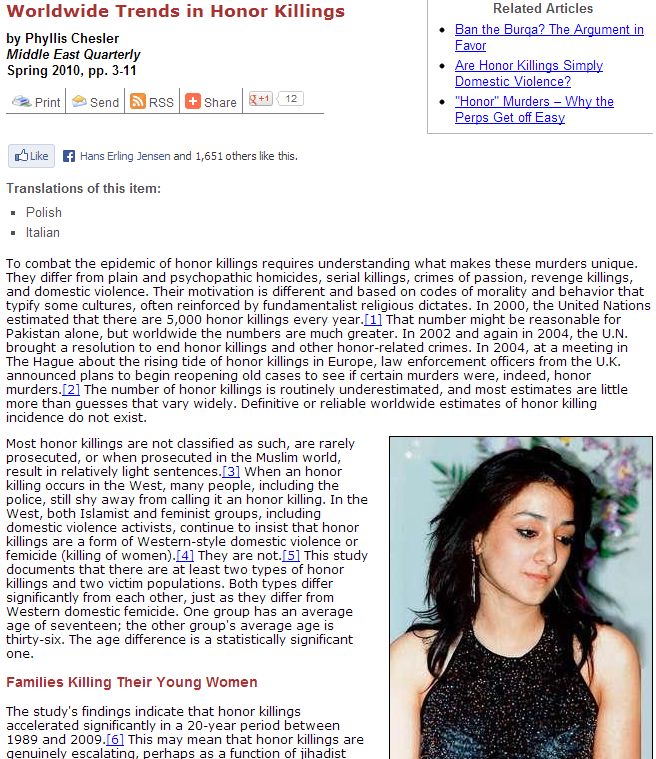 More here. H/T: Jihad Watch