Liar.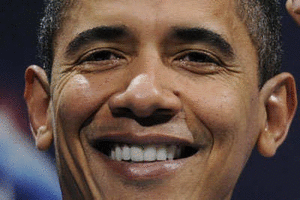 Nothing that Obama says has any basis in the truth, so he's the one to unravel this mess, something of which he knew about a year ago and did nothing? There needs to be a full congressional investigative committee with subpoena power to get to the bottom of this, and as radiio talk show host and litigating lawer from the Landmark Legal Foundataion, Mark Levin, said last night, there has to be a concerted drive by the congress to end the IRS once and for all and institute a fair tax system.
NOTE: The IRS is to damn big and abusive, and it's no wonder Obama is using it to implement Obamacare. All those new agents hired by Obama, their main goal to manage you.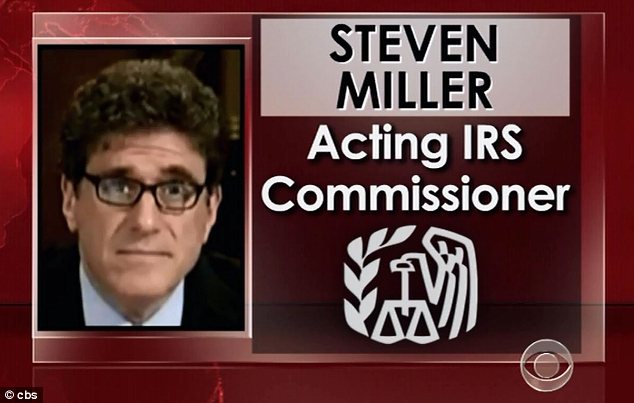 Obama fires acting IRS commissioner as pressure grows surrounding political targeting of conservative groups that sought tax-exempt status
Steven Miller is ousted but writes face-saving email announcing departure when 

his 'assignment ends in early June.'

Obama: IRS 'misconduct' is 'inexcusable and Americans are right to be angry about it, and I am angry about it.'

Jacob Lew, Obama's trusted Treasury Secretary and former chief of staff, gave Miller his walking papers

IRS reportedly targeted 300 right-wing groups while letting left-wing organizations slide through with far less scrutiny
President Barack Obama has thrown his acting IRS commissioner overboard, making Steven Miller the highest-ranking political casualty thus far in a series of scandals that have swept his administration in recent weeks.
In a hastily called press conference in the East Room of the White House, Obama told reporters that he had asked Treasury Secretary Jacob Lew to find out who was responsible for a program that targeted tea party groups and other conservative organizations for a special level of intrusive questioning after they applied for tax-exempt charitable statuses.
'Lew took the first step by requesting and accepting the resignation of the acting director of the IRS,' Obama said.
'It's important,' he added, 'to institute new leadership that can help restore confidence going forward.'

But in an email to IRS employees, Miller claimed he would only be leaving next month because his assignment would be over.