The clods finally catch on. I guess it was too obvious to stand idly by, they would show themselves to be the hacks that they really are.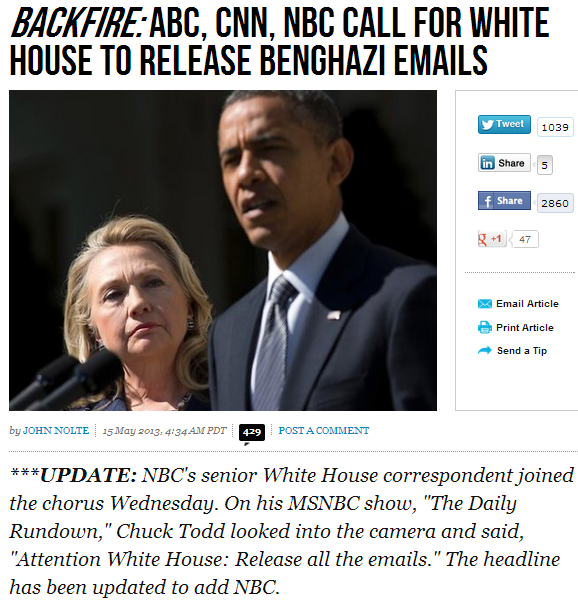 Assuming they are the ones who leaked to CNN an email written by Ben Rhoades (a Deputy National Security Advisor close to the President), the White House might have been too clever by half Tuesday. An act that was obviously meant to pour water on the Benghazi fire started by an ABC News report, has only ended up being gasoline. Now both CNN and ABC have joined conservative media in calling for the White House to release all the emails surrounding the editing of the CIA talking points.
Friday, in a bombshell report that blew the long-simmering Libya scandal wide open and right into the arms of the mainstream media, ABC's Jonathan Karl reported that an email written by Rhoades specifically mentioned the State Department's concerns about the CIA talking points. Here is how Karl transcribed the Rhoades' email:
We must make sure that the talking points reflect all agency equities, including those of the State Department, and we don't want to undermine the FBI investigation.  We thus will work through the talking points tomorrow morning at the Deputies Committee meeting.